About Oak Trees and Acorns
Oak trees are present in forests almost everywhere in the world, in Europe, Asia, North Africa, and America.
Acorn is a fruit of the oak tree.
Despite its typical taste, it was an acorn always an attractive source of food and people used it. The acorns were one of the basic foods already in the distant past, especially in ancient times and in times of shortage. But the whole potential as a food resource has been underestimated relative to other plant foods. Acorn for growth, production, processing, and storage does not require any chemical means. That is why it has great potential for sustainable development in the diet.

How to use the acorn? It can be used in human consumption as well as in the diet of certain animals, which we eat - for pigs and poultry. Acorn has been used in the human diet in the past as a flour or coffee substitute.
Acorn Coffee
ŽELOD.SI Acorn Coffee contains 100% of gently roasted and finely ground acorns (Quercus Robur and Quercus Patraea or Quercus Ithaburensis).
Acorn Coffee is a Coffee Substitute, gluten-free, caffeine free, so it does not cause nervousness and sleeplessness, healthy and nutritious as it is 100% natural product. It contains a natural antioxidant tannin, carbohydrate, fiber, protein, fat, sugar, and sodium.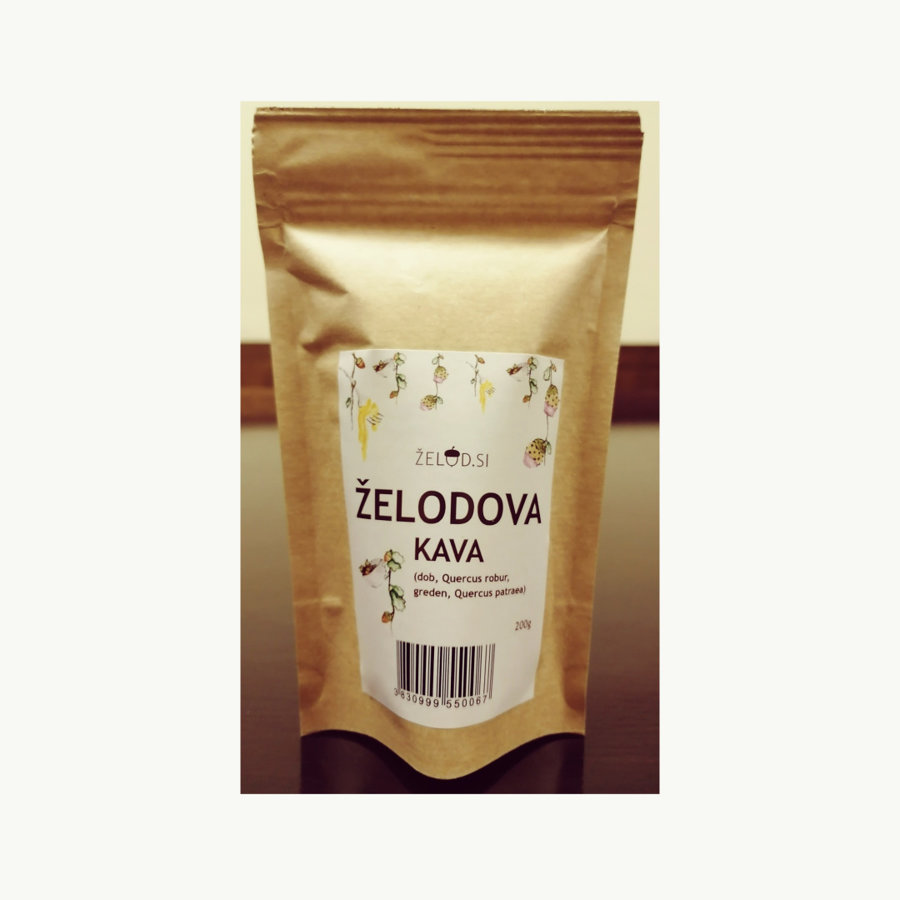 Acorn Flour
ŽELOD.SI Acorn Flour contains 100% of heat-treated and finely ground acorns (Quercus robur and Quercus Patraea or Quercus Ithaburensis).
Why use Acorn Flour? Because is:
- healthy and nutritious 100% natural forest product. It contains carbohydrates, proteins, fats, sugar, sodium, tannin. It is suitable for the preparation of bakery products (bread, pancakes, muffins, cookies, etc.), that way that replaces approximately up to1/3 of usual flour.