Bread rolls with acorn flour and chia seeds.
October 4, 2019 at 2:21 pm
Here is a recipe for bread rolls with acorn flour and chia seeds.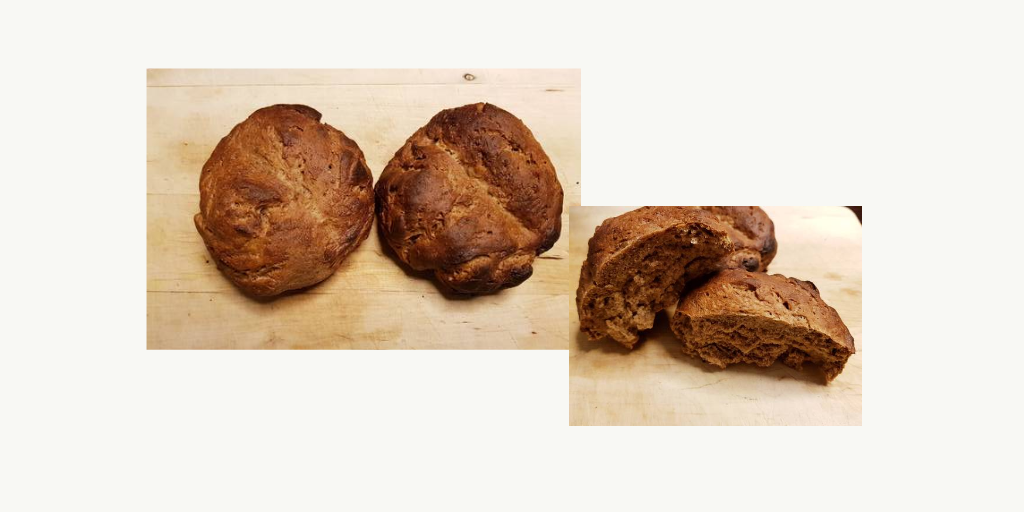 1. Ingredients:
330g of white flour,

70g

acorn flour

,

20g yeast,

a teaspoon of sugar,

salt to taste,

2 tablespoons of chia seeds,

2 dl of warm milk,

a little cold milk for greasing,

1 dl of water,

a tablespoon of olive oil.
2. Preparation:
1. in a larger container sift flour. Separately sift the acorn flour and add four tablespoons of warm milk, mix well and crush larger lumps if necessary.
2. Add moistened acorn flour to white flour, mix well to mix both flours. In the middle we make a hole in which we pour a good dl of warm milk into which we put the yeast, add a spoonful of sugar and sprinkle/cover it with flour.
3. Let the yeast prepare. In the meantime, put in a cup two full tablespoons of chia seeds and pour over 1 dl of water.
4. When the yeast is ready, quickly mix it with the flour and add all the other ingredients.
5. So, the rest of the milk, salt, a tablespoon of (olive) oil, and moistened chia seeds. Now knead the dough well and knead for a good (at least) 5 minutes.
6. Then let the dough rise (about 40 min). Re-knead.
7. We form a loaf that is cut into approximately equal parts. These parts are then shaped into bread rolls (buns), which are then halved by the handle of a wooden spoon.
8. Put them on a baking tray lined with baking paper and help with cold milk. Let them rise for about 30 min.
9. Put the prepared buns in a hot oven and bake at 220 ° C for 20 minutes.
Due to the lower content of acorn flour, which is about 18%, the buns will be very tasty for your children as well.
Have a nice day 😉.
Irena
P.S. Thank you for reading 💜 If you liked the content and if you find it valuable, share it via social media.