The biggest oak tree in Europe.
Where is the biggest oak tree in Europe?
"Uncle Google" offers several answers.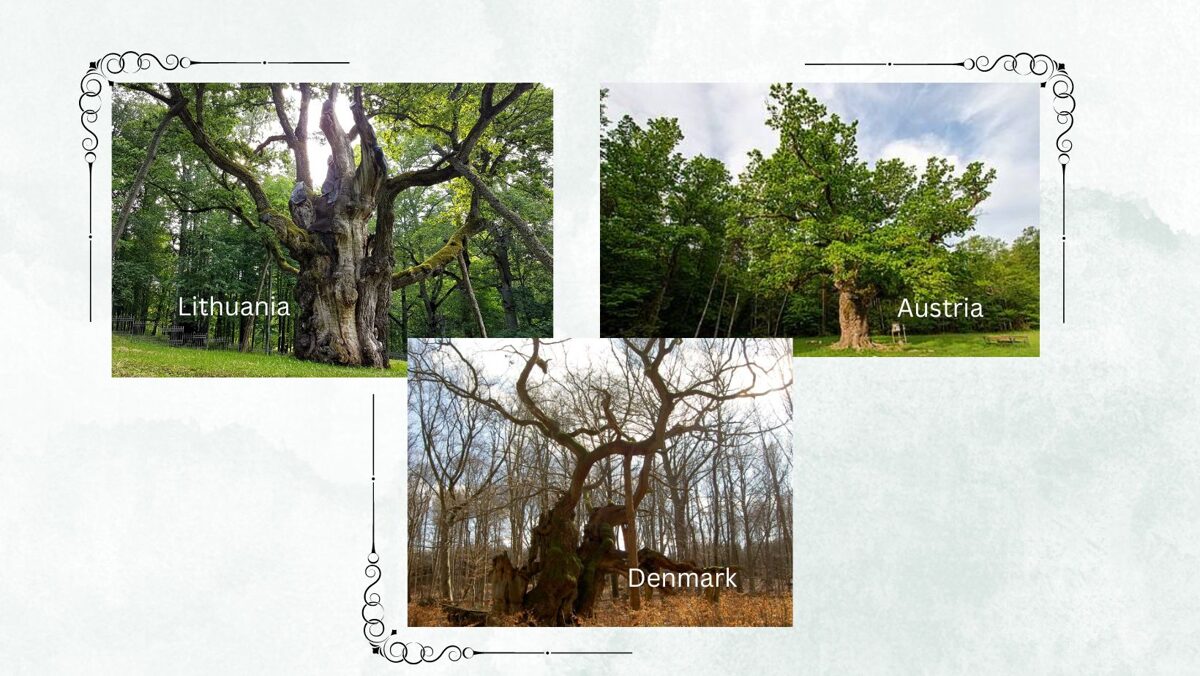 One of the answers is in Lithuania.
The king of Lithuanian forests, the largest and oldest in Lithuania, Stelmužė oak can be one to two thousand years old. It is one of the oldest trees in Europe.
It takes 8-9 people to make a living chain around its trunk, whose diameter at the base is as much as 13 meters.
In its lifetime, the tree has witnessed ancient Lithuanian dukes, Teutonic Knights, and Swedish soldiers, as well as Napoleon's army.
source: https://www.lithuania.travel/en/place/stelmuze-2
Another answer is in neighboring Austria.
In the region of Bad Blumau, which is best known for its thermal baths.
This 1,000-year-old oak, with its considerable girth of 8.75 meters, is widely considered to be the oldest oak in Europe.
It stands on a meadow surrounded by a forest. You will come across it on the hiking trails from Weinbergweg to Bierbaumberg.
You can relax in its shade or sit and reflect on the many, sometimes stormy, times this majestic tree has lived through.
Source: https://www.bad-blumau.com/en/region/ausflugsziele/1000-jaehrige-eiche/
The last answer is in Denmark.
And this oak is probably REALLY the oldest oak in Europe.
This tree is called "Kongeegen".
The oak, called Kongeegen (which translates to King's Oak), is the oldest oak in Europe and the most famous tree in Denmark, located in the Nordskov forest.
They say that the tree was already quite old during the reign of King Gorm the Old (916-958).
A scientific survey of the tree rings in 1965 indicated that the tree was at least 1,450 years old, but could be as old as 1,900 years.
Source: https://www.monumentaltrees.com/en/dnk/capitalregion/frederikssund/942_jaegersprisnordskov/1698/
Have a wonderful day 😉
Irena
P.S. Thank you for reading 💜 If you liked the content and found it valuable, share it via social media.