Sweet and tasty Valentine Acorn Cookies. Heart-shaped of course.
February 11, 2021 at 3:26 pm
Valentine, it´s coming. So, if you would like to prepare something sweet and tasty here is a recipe for Valentine's Acorn Cookies.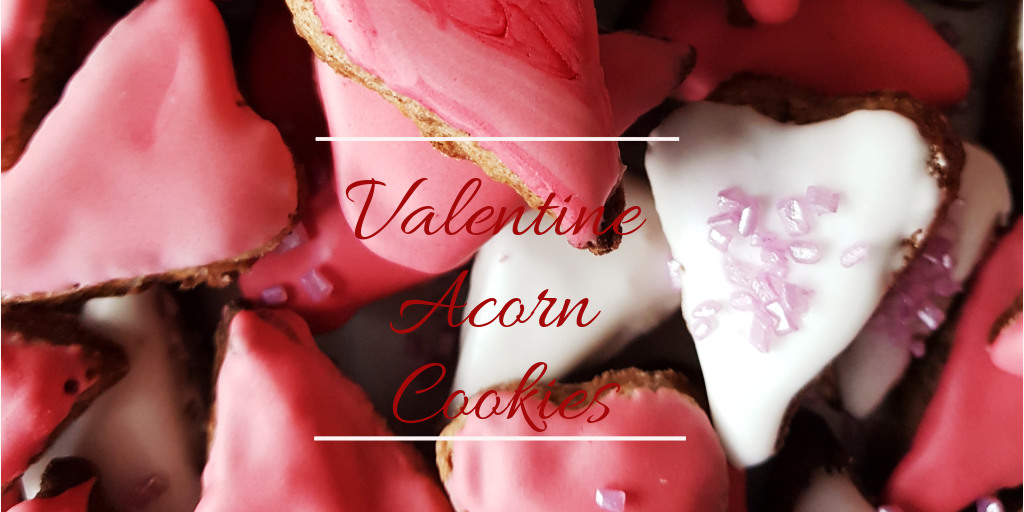 Ingredients we need:
230g flour,
80g

acorn flour

,
100g sugar,
a packet of vanilla sugar,
130g of softened butter,
1 egg,
1 egg yolk,
3 tablespoons of milk,
3 tablespoons of full-fat yogurt.
For the glaze, we need:
1 egg white,
app. 250g of powdered sugar,
a tablespoon of lemon juice,
food coloring - red color or colored crystals for sprinkling.
Preparation
Sift the flour into a larger bowl. In a small bowl sift acorn flour, add three tablespoons of milk and mix well to crush the lumps.
Then add the acorn flour into a larger bowl to the shifted flour. Add sugar and vanilla sugar. In the middle, make a small hole in which first add the whole egg and yolk, butter, and three tablespoons of full-fat yogurt. All the ingredients must be well kneaded to connect with each other.
Then put the dough in the refrigerator for at least two hours.
When the dough is cooled, it is taken from the refrigerator in smaller pieces. Roll out the dough to a thickness of 3 to 4mm and cut out the cookies in the form of hearts, which are then laid on a baking sheet lined with baking paper.
Bake the cookies in a preheated oven at 180°C for 9 to 10 minutes. When the cookies are nicely baked, decorate them with glaze.
The glaze is prepared this way - mix the egg white, sugar, and lemon juice. Red food coloring is added at the end.
Irena
P.S. Thank you for reading 💜 If you liked the content and if you find it valuable, share it via social media.