Egg omelet with herbs and Acorn Flour.
March 11, 2021 at 5:50 pm
Don't know what to eat for breakfast?
Here's a breakfast tip. Egg omelet with herbs and acorn flour.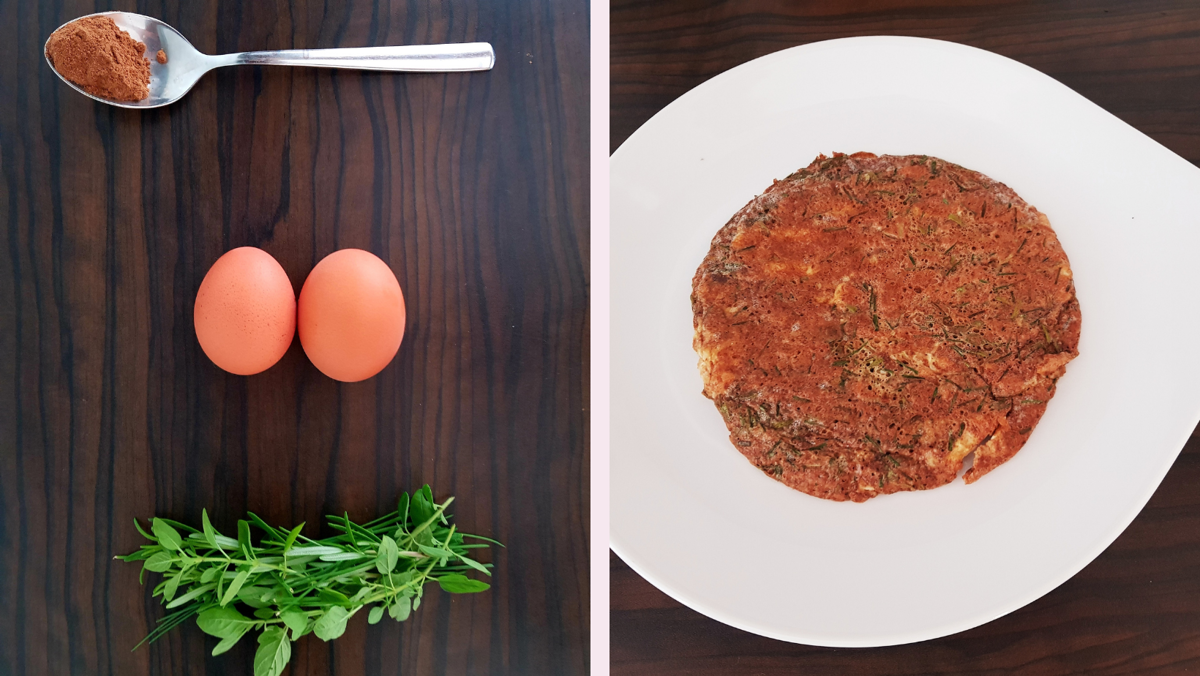 We need two eggs, some fresh herbs: rosemary, marjoram, oregano, and chives (or dried herbs), half a tablespoon of acorn flour *, and a pinch of salt and pepper.
* Acorn flour is added gradually to prevent lumps.
Mix all the ingredients well and pour into a hot pan to which we have added some drops of olive oil. Fry on both sides and serve.
Have a nice day 😉.
Irena
P.S. Thank you for reading 💜 If you liked the content and if you find it valuable, share it via social media.