World Thyroid Day
25
th

May World Thyroid Day

You certainly don't know that about me. The thyroid is somehow "to blame" for me dealing with Acorn Coffee and Acorn Flour.

There is a significant burden of thyroid diseases worldwide. World Thyroid Day was first observed on May 25, 2008. Since then it has been organized every by the American Thyroid Association and European Thyroid Association to promote awareness and understanding about thyroid health and the advancements made in treating thyroid diseases.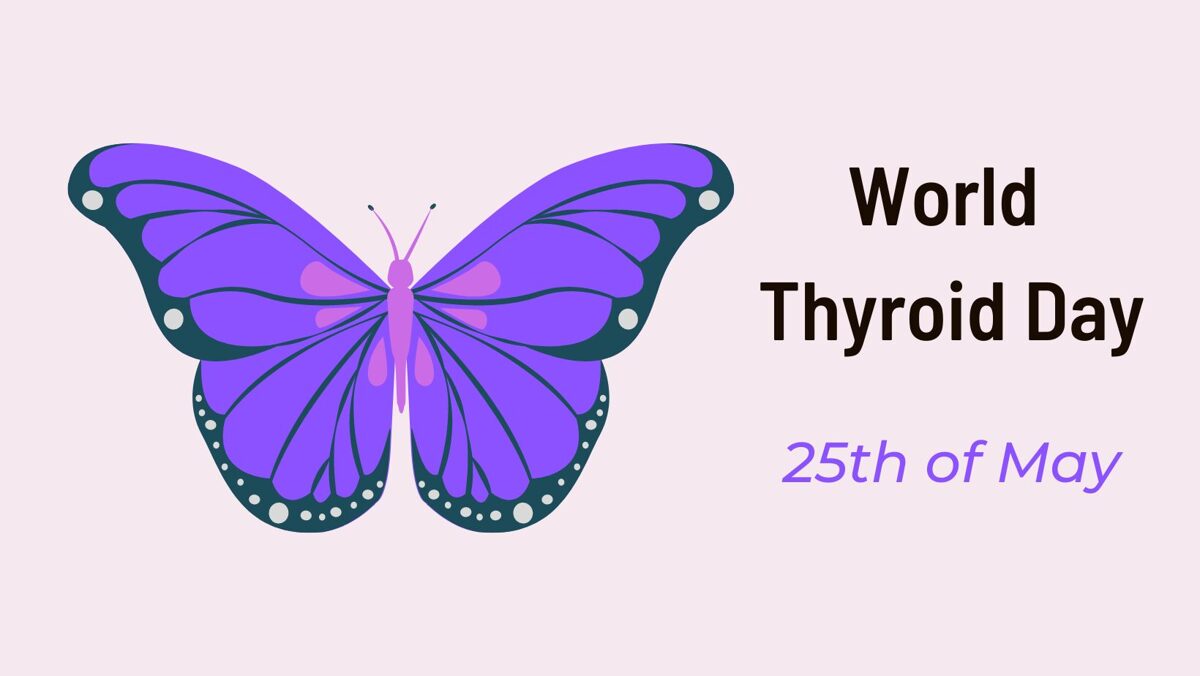 Thyroid disease occurs when this gland produces too much hormone (hyperthyroidism) or not enough (hypothyroidism).

Hyperthyroidism
Sometimes your thyroid gland may become overactive and produce too much of its hormone. This condition is known as hyperthyroidism. The most common cause of hyperthyroidism is Graves' disease, which affects about 70 percent of people with an overactive thyroid. Graves' disease is an autoimmune disorder in which your body's immune system mistakenly attacks the thyroid gland, causing it to overproduce its hormone. Nodules on the thyroid also lead to hyperthyroidism.
Hypothyroidism
Hypothyroidism is the opposite of hyperthyroidism. Here the thyroid gland becomes underactive, leading to too little thyroid hormone production. The most common causes of hypothyroidism include Hashimoto's disease, surgery to remove the thyroid gland, or damage from radiation treatment. (Hashimoto's disease occurs when the body's immune system mistakenly attacks and destroys the thyroid gland and its ability to produce hormones).
Source: https://www.thehealthsite.com/diseases-conditions/thyroid-disease/world-thyroid-day-know-the-diseases-associated-with-this-gland-747396/
More useful information can be found at https://www.thyroid.org/

Have a nice day 😉
P.S. Thank you for reading 💜 If you liked the content and if you find it valuable, share it via social media.