Acorn in German, Italian etc.?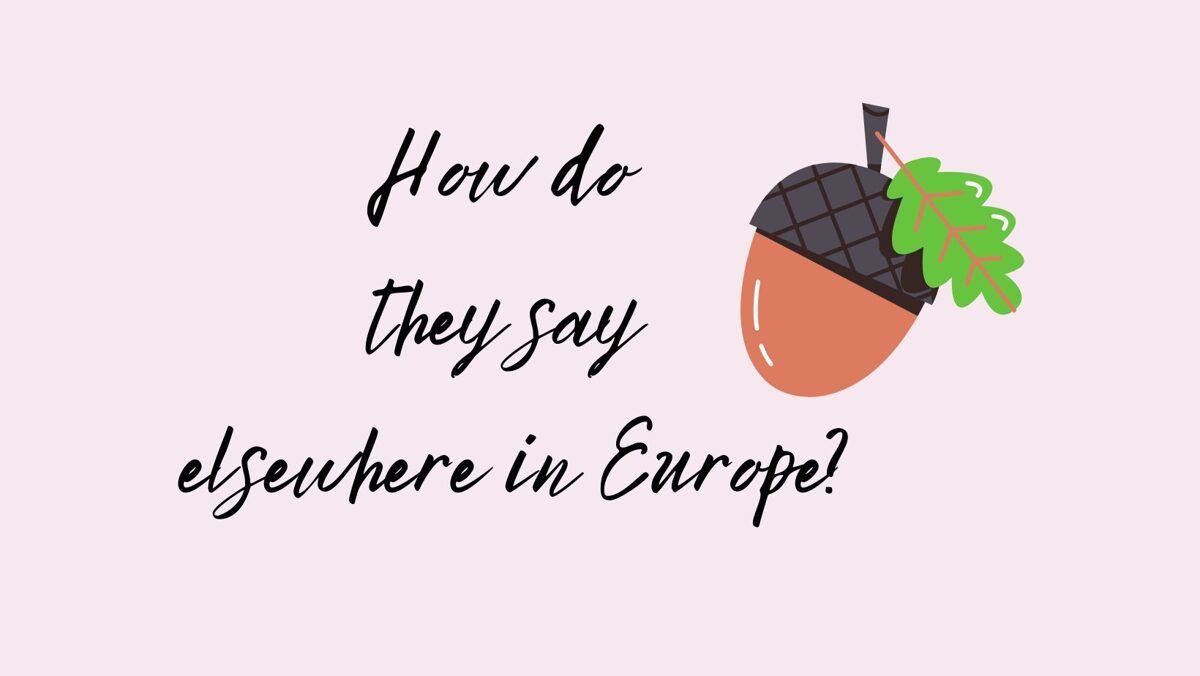 I wondered how to say ACORN in other European languages.

Acorn in Slovenija is ŽELOD. In Croatia, Serbija, Bosnija and Hercegovina is ŽIR.
In German is EICHEL. In Spanish is BELLOTA. In French is GLAND. In Italian is GHIANDA. Hungarians call it MAKK. In Slovak it is ŽALUDE. In the Czech ŽALUDY. The Polish call it żołędzie.
For the Dutch it is EIKELS. In Luxembourg, they call it EECHELEN. In Danish, it is called AGERN. The Maltese call it ġandar. For the Portuguese it is BOLOTAS. In Esperanto, it would be GLANOJ.
Have a nice day.
Irena
P.S. Thank you for reading 💜 If you liked the content and if you find it valuable, share it via social media