More than 600 species of oak trees
August 19, 2021 at 4:20 pm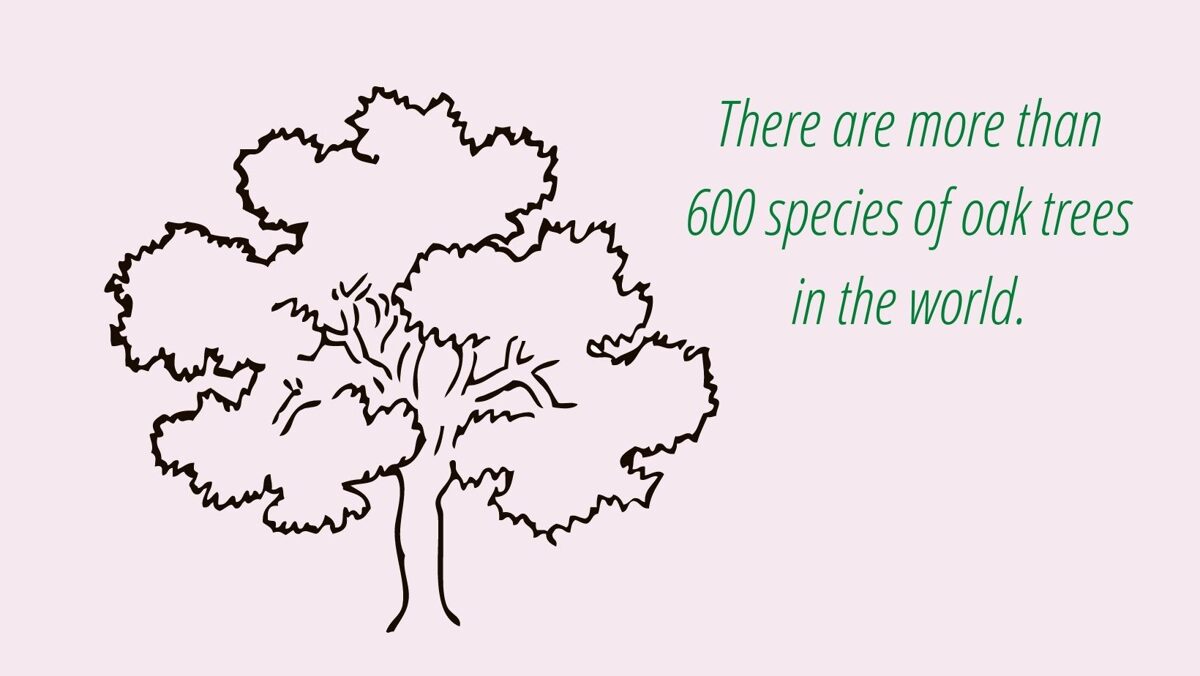 Oak trees are classified as belonging to the genus Quercus, a Latin word that is said to be derived from the Celtic word meaning "fine tree".

There are more than 600 different species of oak worldwide. They thrive in the northern hemisphere in China, Japan, Europe, the British Isles, and in all continental U.S. states except Alaska. More than half of the 600 species are native to North America. In the forests of the northern areas, which have short summer growing seasons and long winters, such as Canada, northern Europe, and Siberia, there are very few varieties of oak.

An oak family is a diverse group of trees and shrubs affected by climate and environmental change. Recent studies show that global warming contributes to oak dying by accelerating the reproduction of beetles and fungi that attack oak trees.
Source: https://www.encyclopedia.com/plants-and-animals/plants/plants/oak
Have a nice day 😉
Irena
P.S. Thank you for reading 💜 If you liked the content and if you find it valuable, share it via social media.