Noodles with Acorn Flour 😋
March 10, 2022 at 2:42 pm
I am testing the usefulness of Acorn Flour.
This time in noodles.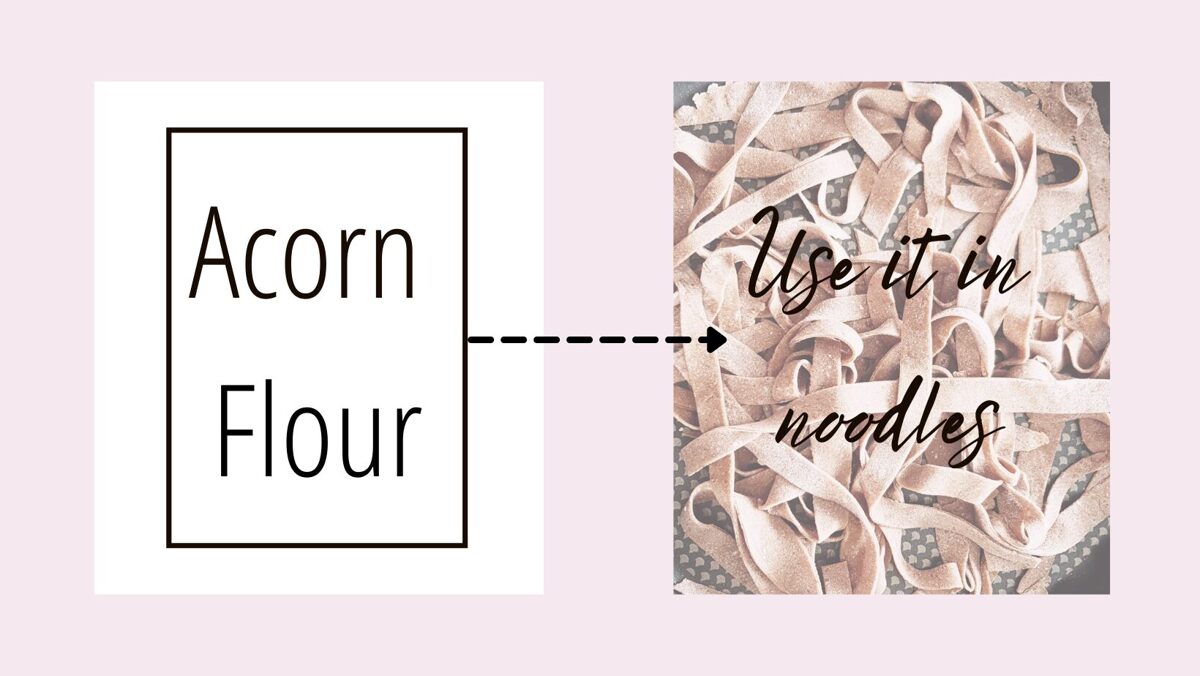 1. Ingredients:
(for 100g pasta)
85g plain flour,
15g Acorn Flour,
a drop or two of olive oil
1 egg,
sol,
approx. 0.5 dcl of water.
2. Preparation:
1. Put plain flour and acorn flour in a bowl or on the work surface and mix them well.
2. Add salt and a drop of olive oil. Make a hole in the middle to kill one egg and add water. Mix all the ingredients and start kneading. Knead for 10 minutes.
3. Form the dough into a ball; it can be wrapped in stretch foil or covered with a kitchen towel, and let it rest for 30 minutes.
4. Then roll out the dough very well into 0.5 mm thick pieces and cut into strips.
Noodles can be cooked immediately (freshly cooked for about 5 minutes, depending on the thickness) or dried and used another time.
Noodles with Acorn Flour taste very good. Used them as a side dish or as a standalone dish with any sauce.
Have a nice day 😉
Irena
P.S. Thank you for reading 💜 If you liked the content and if you find it valuable, share it via social media.