Easter is here. Will you bake bread 🍞at home❓
April 14, 2022 at 2:38 pm
EASTER is ahead of us 🍞🍖🥚.
That is why I am sharing with you a recipe for small loaves with acorn flour and raisins.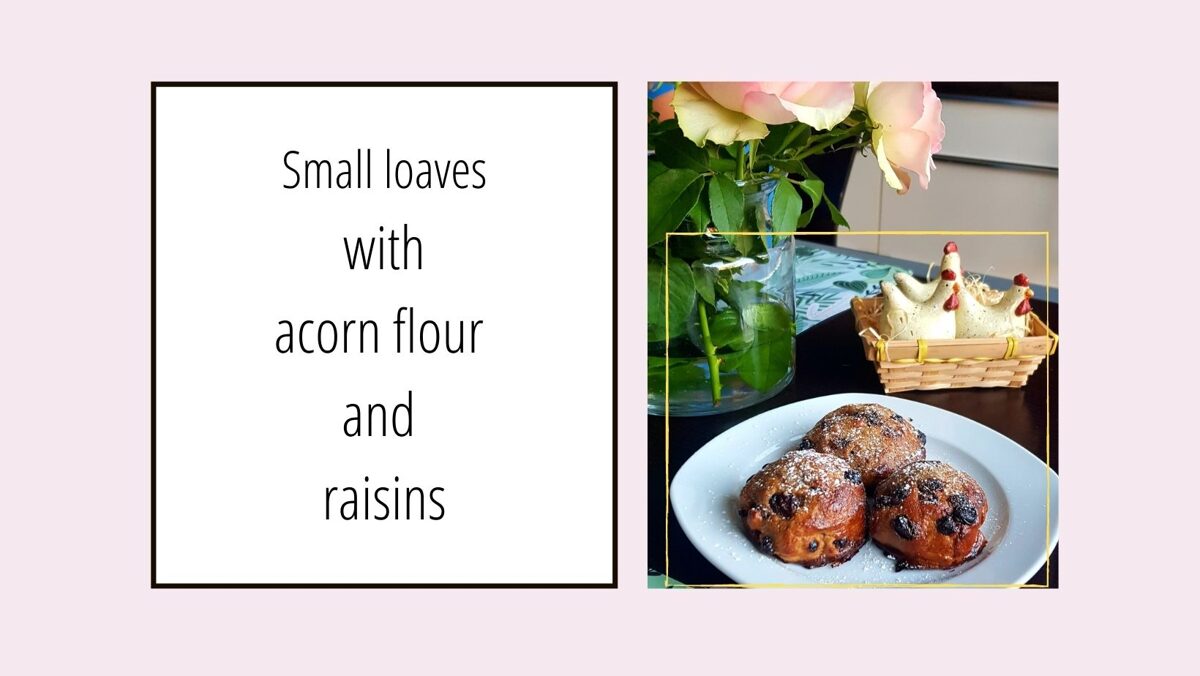 1. Ingredients:
3.5 g of dry yeast (or 10 g of fresh yeast),
1/2 cup lukewarm milk
1/3 cup butter or other fat
1 tablespoon sugar,
1/3 teaspoon salt,
1 egg,
2/3 cup raisins,
1 and 1/2 cups flour,
1/2 cup

acorn flour

,

1 egg for spreading,
sugar for sprinkling.
2. Preparation:
1. put yeast in lukewarm milk. In a mixing bowl, froth the butter with the sugar, add the salt, yeast milk, beaten egg, and raisins, all mix well.
2. Then gradually add sifted flour and acorn flour to this mass. Mix everything well and knead to make the dough smooth and pliable.
3. Place the processed dough in a warm place for approx. 1 hour and a half.
4. When the dough rises enough or. double the amount, make loaves of it, place them on baking paper, cover, and leave to rise for another ten minutes.
5. Then brush them with egg and sprinkle them with sugar.
6. Place in a preheated oven at 200 ° C and bake for approx. 15 min. depending on the size of the loaves.
Once baked, place on a wire rack to cool *.
* They go well with butter.
Have a nice day 😉 and HAPPY EASTER 🐰🐣
Irena
P.S. Thank you for reading 💜 If you liked the content and if you find it valuable, share it via social media.