A quick snack with acorn flour
This time I have prepared a snack (bread), for which we need just 30min.
Here is a recipe for a quick snack with acorn flour.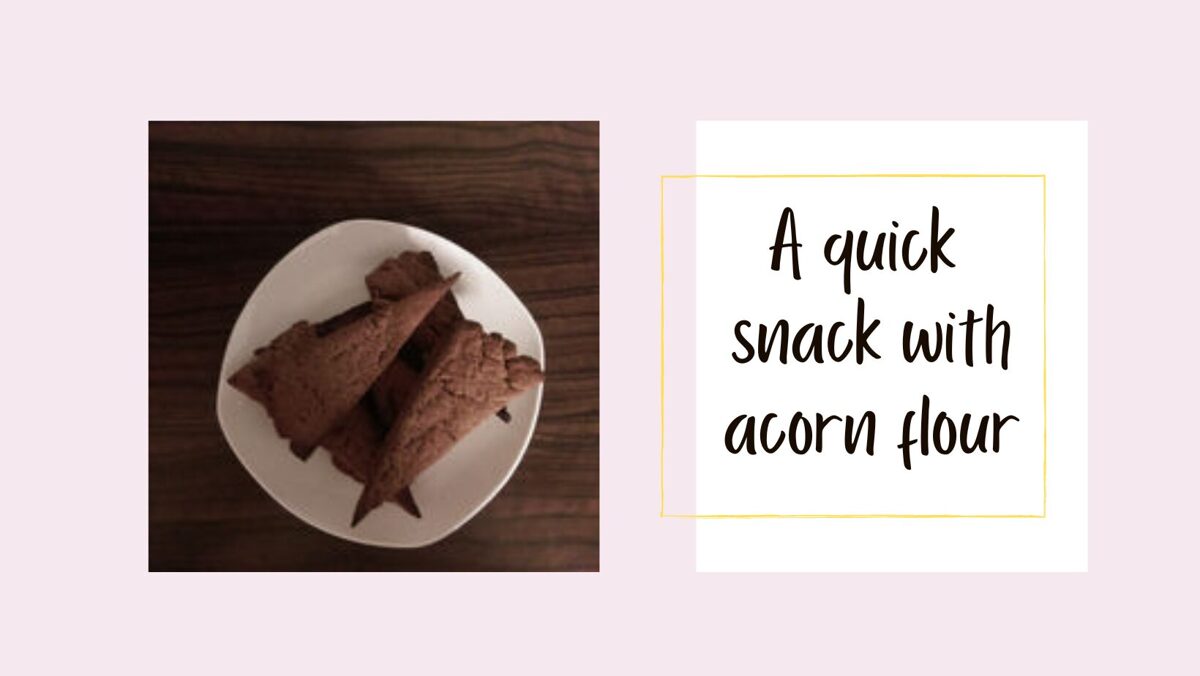 1. Ingredients:
(for 10-12 pieces)
1 cup flour,
1/2 cup Acorn Flour,
1 1/2 teaspoons baking powder,
1/3 teaspoon baking soda,
1/2 teaspoon salt,
3 tablespoons softened butter,
6 tablespoons milk.
2. Preparation:
Sift flour into a bowl, along with acorn flour, baking powder, baking soda, and salt.
Add butter and rub it into the flour with your hands, then add more milk and knead the dough.
Knead it well on a floured surface.
Roll out the dough to 1 cm and cut it into triangles.
Place the pieces on baking paper and bake in a preheated oven at 220 ° C for about 10 minutes.
Wait for them to cool down.
The snacks are crispy and have a very pleasant tasting.
Have a nice day 😉

Irena
P.S. Thank you for reading 💜 If you liked the content and if you find it valuable, share it via social media.