Halloween Cookies with Acorn Flour
October 13, 2022 at 9:58 am
October 31st - Halloween is coming up, so I decided on "spooky" Halloween Cookies with Acorn Flour.
The recipe is very simple.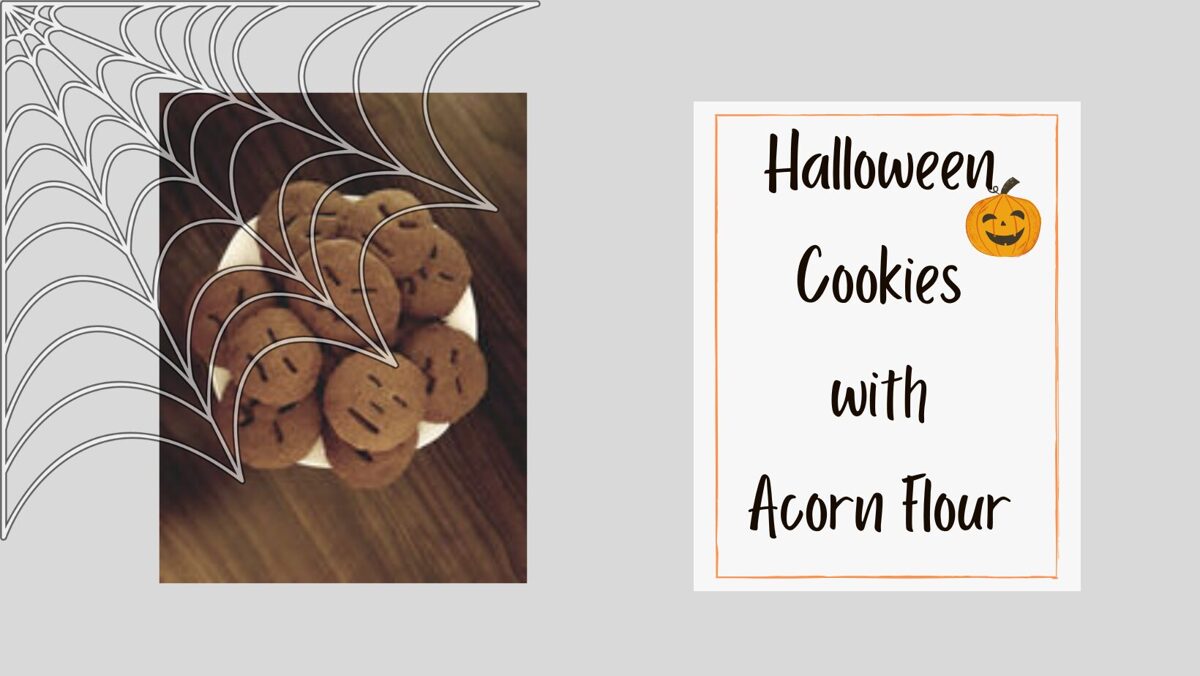 1. Ingredients:
✅140 g of melted butter,
✅ 90 g of (regular) flour,
✅ 90 g of acorn flour,
✅ 50 g of powdered sugar,
✅ grated peel of one orange,
✅ three tablespoons of orange juice.

2. Preparation:
1️⃣ put sifted flour in a bowl, add powdered sugar, grated orange peel, three tablespoons of orange juice, and melted butter. Mix all the ingredients well and knead them into a dough.
2️⃣ Wrap the dough in foil and let it rest for approx. 30 minutes in the refrigerator.
3️⃣The dough is then shaped into balls, flattened, placed on baking paper, and shaped.
4️⃣Bake in a preheated oven at 160°C for 18 to 20 minutes, depending on the thickness of the cookies.
I wish you a pleasant sweetening.
Have a nice day 😉

P.S. Thank you for reading 💜 If you liked the content and if you find it valuable, share it via social media.