Acorn Face Oil
February 9, 2023 at 9:35 am
Last month's topic was Acorn Extract.
You can read more here.
You can check that there are already some acorn cosmetic products on the links below:

https://coscorea.com/products/manyo-factory-zaodam-acorns-pore-care-toner-300ml
https://acornoak.com.au/product/anti-inflammatory-cream/
https://n8ivbeauty.com/products/starlight-regenerative-acorn-oil-serum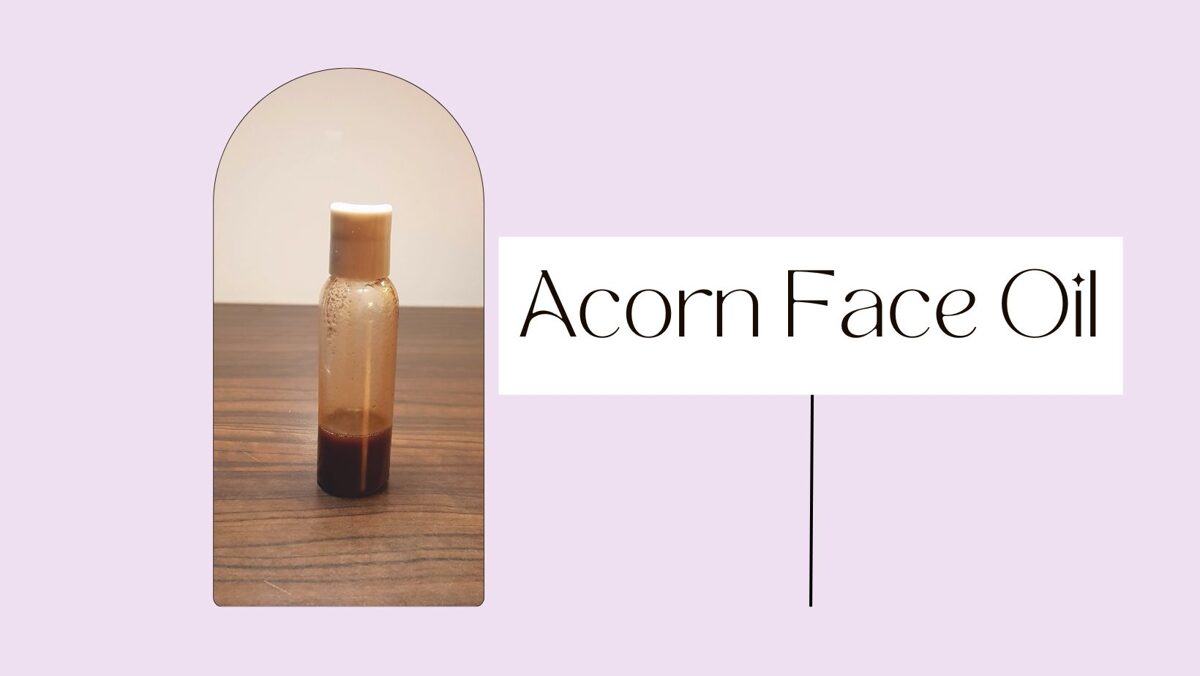 Of course, you can prepare your own oil version for face and body care at home.

Homemade Acorn Face Oil
Preparation:
put 5 spoons of almond oil in a container/pan and heat it up a little.
Then add half a spoonful of acorn coffee and heat on low heat for 30 minutes and

occasionally

stir the mixture.
Cool the oil, *strain, and pour into a bottle.
*Acorn coffee grounds are used for facial peeling.
Have a lovely February day 😉
Irena
P.S. Thank you for reading 💜 If you liked the content and found it valuable, share it via social media.